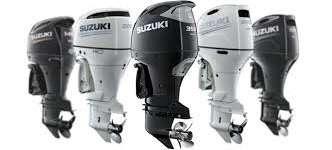 Financing available on all engines but we have to install for warranty purposes. More models available.
Engine prices do not include rigging costs such as propeller, helm, cables, filters, batteries, hydraulic vs manual steering, labor, misc.
NOTE: Engines cannot be purchased outright. Special posted pricing is only available when purchasing/rigging one of MyLastBoat's pangas with an engine.
Engines
| | | | |
| --- | --- | --- | --- |
| NAME | MODEL | COLOR | PRICE |
| Suzuki 2023 | DF90ATXW5 | White | $8,871 |
| Suzuki 2023 | DF115BTXW5 | White | $11,113 |
| Suzuki 2023 | DF140BTXW5 | White | $11,965 |
| Suzuki 2023 | DF150ATXW5 | White | $13,409 |
| Suzuki 2023 | DF200ATXW5 | White | $16,289 |
| Suzuki 2023 | DF250TXW5 | White | $20,513 |
| Suzuki 2023 | DF300BTXW5 | White | $24,790 |
Trailers
| | | |
| --- | --- | --- |
| SIZE | PRICE | INFO |
| 18′ | $3,300 | Aluminum trailer with foldable tongue |
| 22′ | $4,715 | Aluminum single axle-no brakes. |
| 25′ | $4,915 | Aluminum tandem axle-no brakes. Add brakes for $535 per axle. $300 for second axle. |
| 28′ | $6,144 | Aluminum tandem axle trailer with one set of brakes. |
| 32′ | $8,965 | Aluminum triple axle trailer with two set of brakes. |